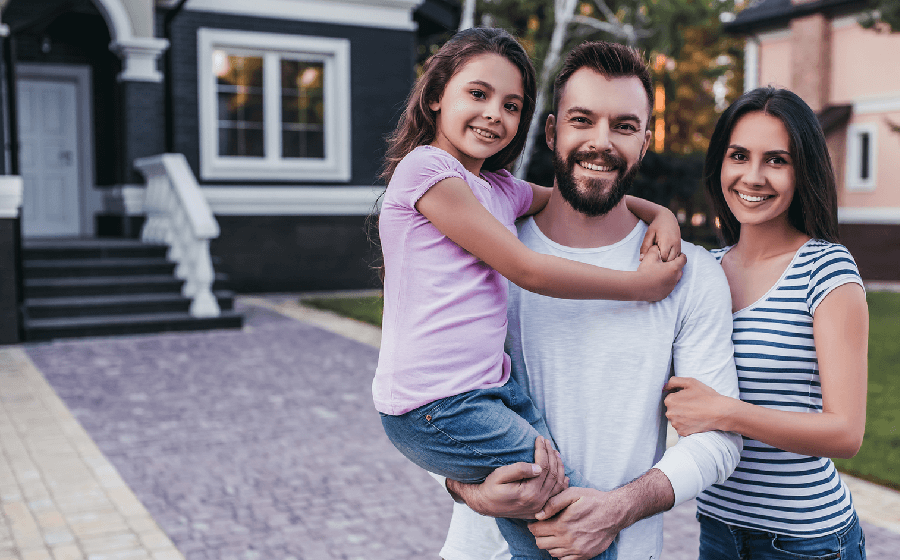 The hidden dangers of investing in a new home...
Understand the legal nuances and the financial constraints of the property before you decide
Separate the facts from the marketing hype and fiction
Learn how much EMI and for how it long you have to pay the loans
Get buy-in from all your family members
Understand the final, true price that you have to pay, not the advertised ones
Is a 3 or 4 BHK home at Oberoi Sky City, right for you?
Get honest, unbiased answers to these issues from Bhaavin Doshii, of Housing Kafe. No brokerage. Free advice.
Be fully armed before you invest your hard-earned money into new home projects.
"Thank you Housing Kafe for introducing me to Bhaavin, he is an extremely talented individual with immense knowledge and experience in the real estate domain.

He validates all aspects of the business and gives you a good understanding of the industry to take right decisions. Today I achieved a milestone only because of Bhaavin. I would have never been able to settle for a house that I had dreamt of. Only because of Bhaavin am I living my DREAM. Kudos to you Bhaavin, keep up the good work. There are lot of people like me who need your guidance and support.

"

Victor Michael

Operations Lead, Accenture Mumbai

"Home buying is a daunting task, but Bhaavin made it very seamless.

His personal attention, professionalism and communication of what the buyers expect is his USP. In fact, I would not hesitate to say that his contribution for helping us arrive at our decision to buy dream home was the most important and deciding one. He actually made this happen for us! Relentlessly, with smile on his face and conviction in his heart, he worked for finding us our dream home for more than 8 odd months across various filters of flat size, location, builder grade, Vaastu, price, open space, and locality. Bhaavin's knowledge of the area, diligence on the project, and attention to detail made our transactions completely worry free. Bhaavin worked with us on a very personal basis and helped us to understand what we really wanted. There were scenarios where he said "You may decide to Buy this house but I will not recommend this for you and here's why'. He supported his recommendations with detailed rationale.

"

Amit Gupta

Vice President - Compliance & Risk, ASK Investment Managers Private Limited

"I am writing to give Bhaavin Doshi my highest recommendation.

Bhavin possesses all the attributes necessary for an excellent broker: He knows his market extremely well. He is diligent, responsive, and yet very patient with his clients. Bhaavin is very professional and personable. He clearly takes pride in doing a good job. In my particular case as a buyer of a home, there were many rough spots on the road to closing. In every instance Bhaavin was of great help. It would be hard to envision someone doing a better job than Bhaavin or being anything but happy in choosing to work with him.

"

Foram Poladia

OBIEE, Informatica Developer, Toronto, Canada
Book your Oberoi Sky City home through Bhaavin Doshii.
No brokerage. Free advice.
Bhaavin Doshii runs Housing Kafe, the preferred channel partner with Oberoi Sky City.
He is a qualified Chartered Accountant who threw up a cushy corporate life for real estate advising.
You'll find Bhaavin refreshing. He brings a process-driven, customer-first approach that's sorely missing in real estate consulting.
He researches properties and developers thoroughly before taking on the channel partnership.
What's more, as a CA, he understands finance very well. He's more than happy to help you evaluate your loans and EMI options.
Plus, he has the special knack of unearthing needs that you never knew existed.
The best part is that buying your dream flat through Bhaavin doesn't cost you a rupee more.
You don't pay him, the developer he's partnered with does. As a result, you get a home matched to your family needs and all the advice you can get for FREE.
He hates hard sell and doesn't push you. That's why you'll warm up to him, even more. Seek Bhaavin's help to map your needs with the correct property.
Understand the perils of dealing directly with the developer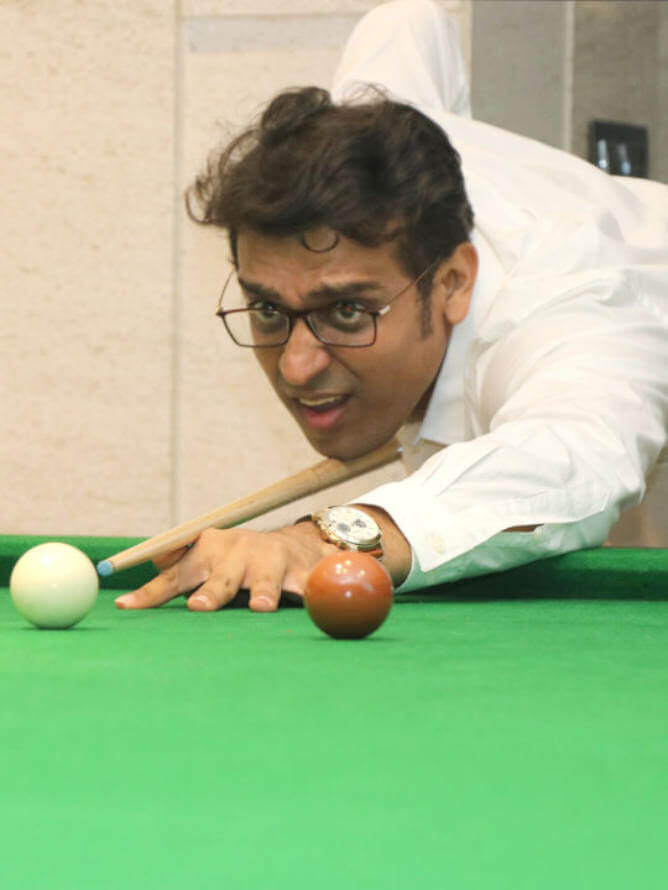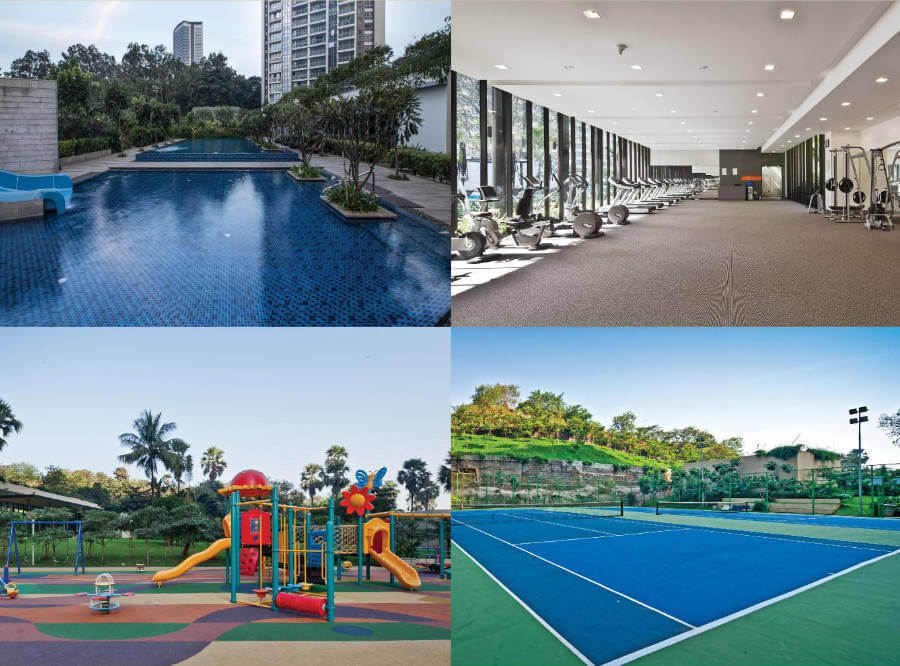 Get used to a podium the size of Wankhede Stadium
Soak in the sunlight. Cool in the greens. Enjoy resort like amenities.
Stay still. Laze. Walk. Amble. Skate. Network. Shop. Dine. Entertain with zero commute.
Enjoy the grand clubhouse that brims with resort-like amenities for rejuvenation. Get ample car parking space for yourself and for your guests.
Only at Oberoi Sky City. 3 & 4 BHK new project, at Borivali, Mumbai.
Understand the perils of dealing directly with the developer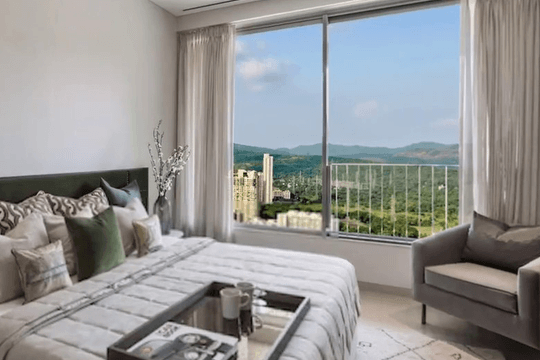 Breathe fresh air
Closeness to Sanjay Gandhi National park means that you enjoy the highest air quality index in Mumbai
Allow light and air into your apartment through the huge windows
Stay in apartments optimally designed to maximise carpet area. Utilize every square feet you pay for.
Only at Oberoi Sky City. 3 & 4 BHK new project, at Borivali, Mumbai.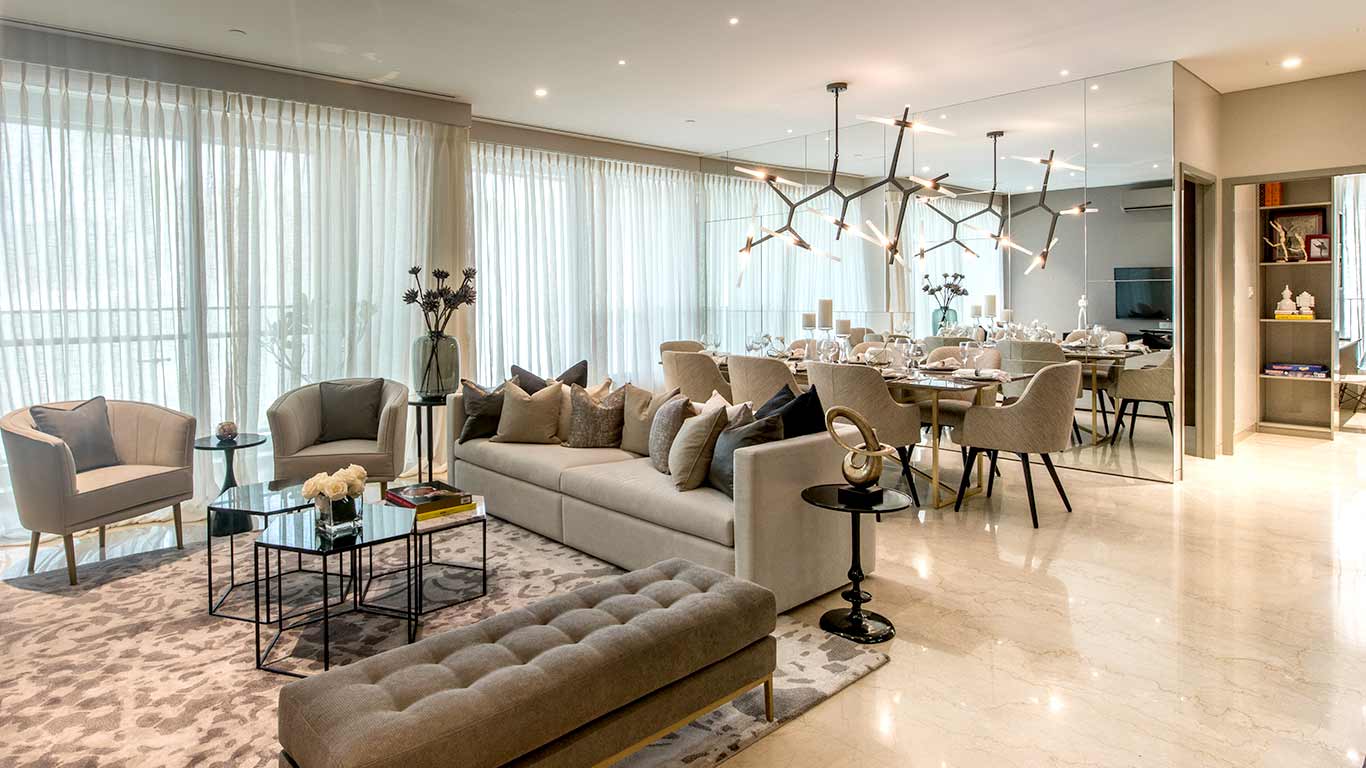 Trust Housing Kafe for the best advice on your dream home. FREE. No brokerage.
Buying a house is a life changing and expensive event. For many, it happens perhaps once, or maybe twice in their lifetime.
For most, once the decision is made, it is irreversible and final.
This means that buying your home has to be weighed, pondered over, and understood fully.
With a specialist like Housing Kafe at your side, you can be assured of a hassle-free, regret-less, house-buying experience.
"I had the privilege of working with Bhaavin as my realtor when purchasing a home in Mumbai.

Bhavin's knowledge about real estate is multi-faceted. He is most certainly able to do more than the average agent. I appreciate his ability to advise me post home inspection; and when a situation took place with financing, he was there to help and support me in every possible way. I wouldn't hesitate to recommend Bhaavin Doshii to any person who is looking to buy or sell a home, as well as seek his service in any of my future real estate transactions.

"

Lokesh Singhani

Oracle Applications Consultant| Business Analyst, Mississauga, Canada

"Most of us buy a house for either personal use or as a safe investment option.

In either case, there are many variables such as our risk-taking ability, salary, savings, work location, schools, neighbourhood, that affects our decision. But most of all it is the emotional need that plays a vital role. I recommend Bhaavin from Housing Kafe. He has shown exceptional capability to put himself in my shoes. Then with thorough research and a professional approach he guided me in making the right decision. His never-compromise attitude made me happy. Thanks Bhaavin for making things so much simpler!

"

Tushar Gurav

Manager, Tata Consultancy Services

"I met Bhaavin with luck. It turned out to be a blessing in disguise.

Most other agents I have come across are in a hurry to close the deal at the earliest without looking at the clients interest, but for Bhaavin the client need is of utmost priority. By the time we could finalize our deal, our agent-client realtionship turned into more of a friendship. Very rarely do you find an agent who has such extensive information pertaining to all A grade projects across Mumbai. Rest assured when you select Housing Kafe. You will find a perfect home to nurture all your dreams.

"

Vikas Chaudhary

CHIEF OFFICER at Herald Maritime Services
Enjoy our zero-pressure advice, FREE of charge.

With Housing Kafe, expect nothing short of the best home buying advice in Mumbai.
Understand the pros and cons of any project. After all, we visit projects many times over; we research it to the bone; we understand the legal nuances associated with it; and we help 100s of customers just like you buy property without any hassles each year.
Choose the best available inventory that matches your needs and requirements. For example: Vastu, floor preferences, future saleability options, cost benefit analysis, etc.
Understand the perils of dealing directly with the developer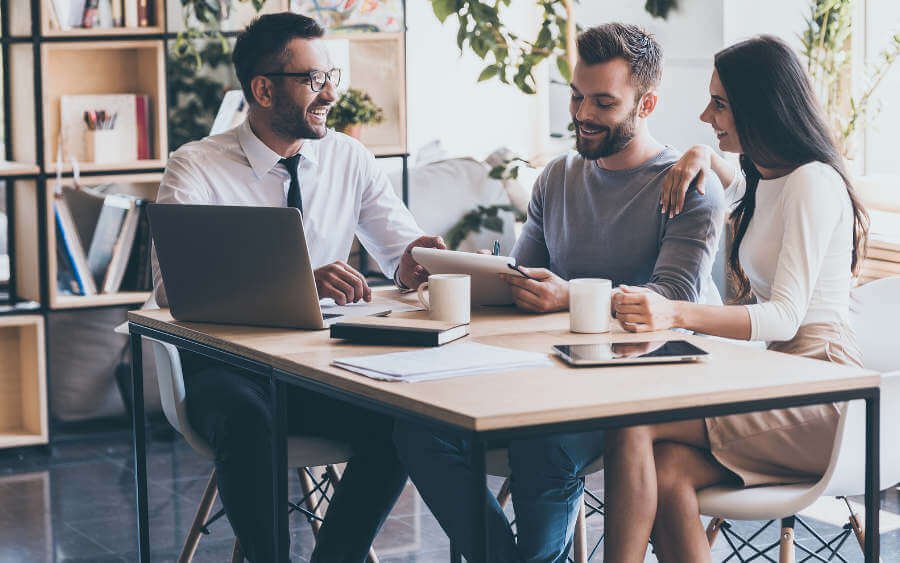 Get all the financial number crunching done for you. Being a CA, Bhaavin Doshi, at Housing Kafe, is qualified to help you with the intricacies of finance in home loans, the level of EMI that you should opt for, and the right time to buy property given your current savings and future commitments. That's money-cant-buy advice from a Realtor.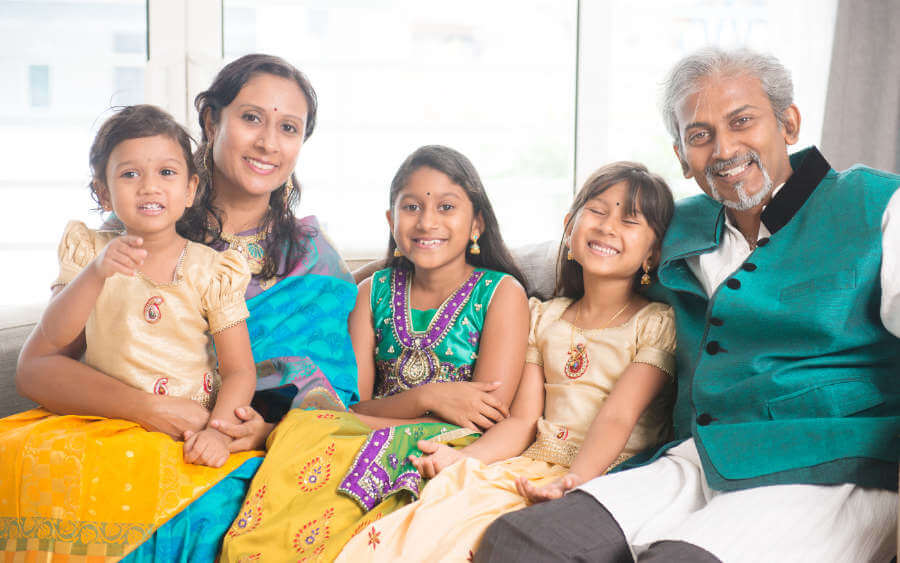 You get to understand on the spot evaluations with other similar properties.
We make it our job to keep ourselves updated on everything with properties. The result is that you get the benefit of this insider knowledge when you book your apartments with Housing Kafe.
Housing Kafe focuses on YOU and your NEEDS.
The sale and home booking is just a by-product of the relationship we create with you.
Housing Kafe helps you understand your own needs. Many a time, you may not even be aware of this. Uncovering your real needs is our strength.
The best part is that all this wisdom comes at no charge to you.
Housing Kafe gets paid for the sale by the builder, not you. All we ask is for your trust and commitment.
Address your home buying fears head on.
Allow us the opportunity to be a part of your house purchase journey. Yes, it's free of charge to you. Grab it, now.
Why is Housing Kafe better than dealing directly with the Developer?
We believe real estate purchase is always done through an advisor whom you trust. That's the value from where our relationship starts.

The result is, you save time and stress with the guidance from Housing Kafe. It's free and with zero brokerage.
You're free to go directly to the builder. Remember, the builder is keen on selling his property. You will get a hunk dory, perfectly painted, mesmerising image of the property that's far from real.
You will have to deduce how the project fits with your finances. No help available here.
You will have little access to the financial stability and research for the project. Figure it out yourself.
You will never know if another project in the neighbourhood is better suited for you. Spend your valuable time and energy getting this right.